Word of the rector
The establishment of the International University of Novi Pazar made a historic step forward, which forever changed Novi Pazar, Sandžak, Serbia, and the whole region. In 2002, courageous people, visionaries, led by Mufti Muamer ef. Zukorlic, made the decision to establish an institution, not for the purpose of gaining material benefits, nor for other personal benefits, but sacrificed their money, their time, their energy in order to make this district, this region have a better, brighter future.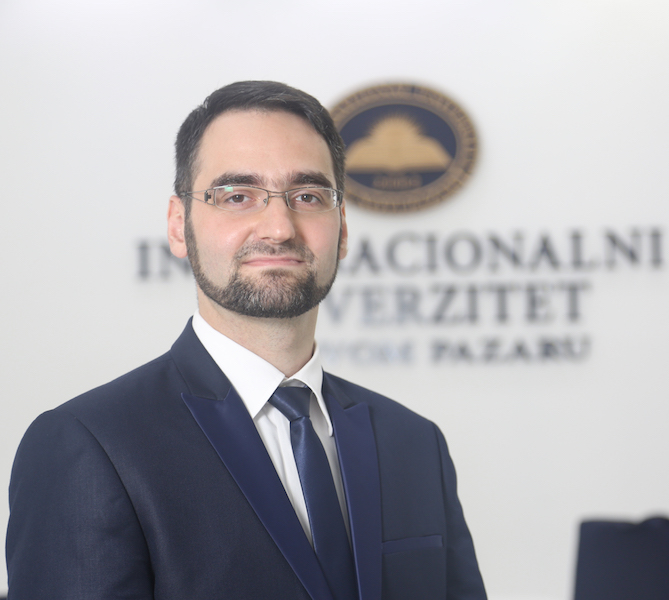 A house of science was established in an area, which was known for the emigration of its inhabitants, where the youth went abroad to gain knowledge. At a time where, unfortunately, intolerance dominated.
An institution emerged in Novi Pazar, which succeeded in combining traditional values and contemporary scientific achievements, which offered our youth a new perspective, which managed to unite professors and students of different nationalities and religions in order to perfect their potential, talents, creative ideas, gifted by God, in order to achieve top results in theory and practice for the benefit of the whole community. So today we have an institution in Novi Pazar that individuals from different parts of the region come to in order to acquire knowledge.
The positive energy of the founder passed on to all the employees of this University. We can responsibly claim that all the employees of the International University carry the vision and mission of establishing a university in themselves.
That is why we are convinced that this institution, based on sincere foundations and tendency, will always survive and always be successful.
Welcome to our and YOUR International University of Novi Pazar!
Suad Bećirović, PhD, rector